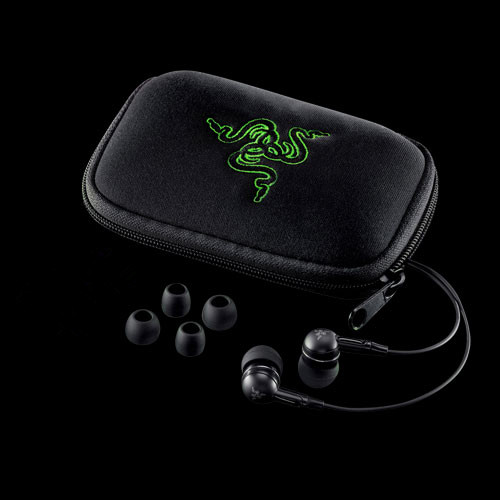 Click para ver detalles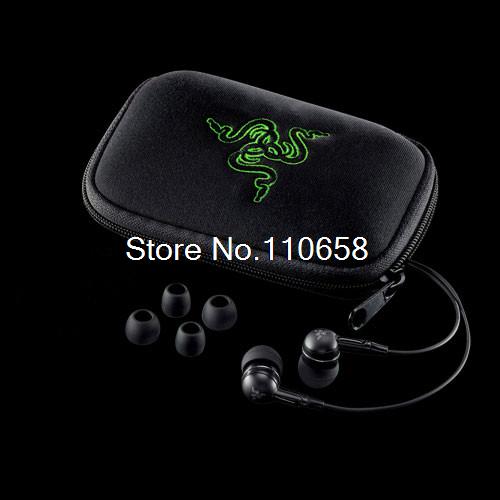 Free Shipping Top Quality Ra zer Moray M100 headset Stereo Gaming Earphone NEW

Top quality ; Competitive price ; Fast shipping;shipping free ; Best and Timely Service;100% Satisfaction.
Free Shipping Top Quality Razer Moray M100 earphone, Bass Noise-Isolating Headphones for stereo
Black: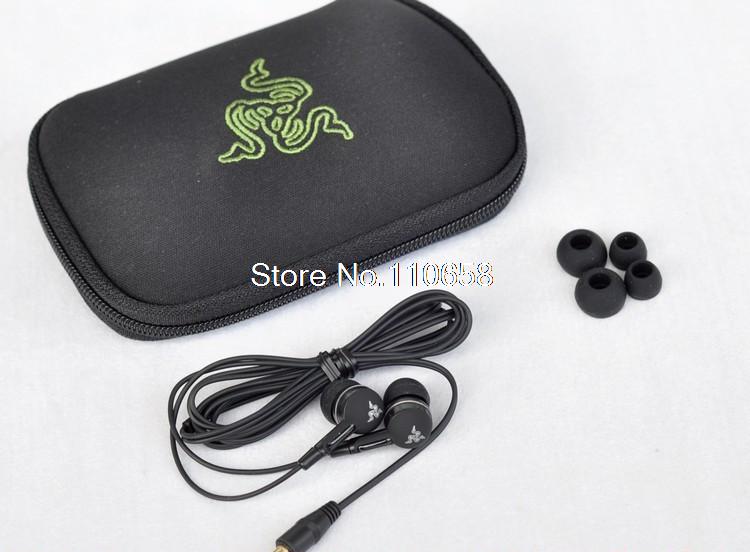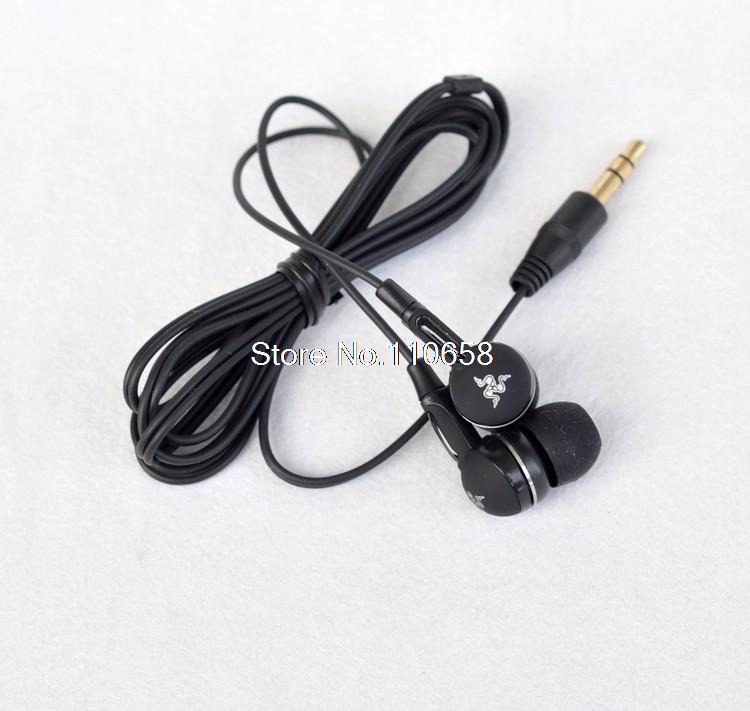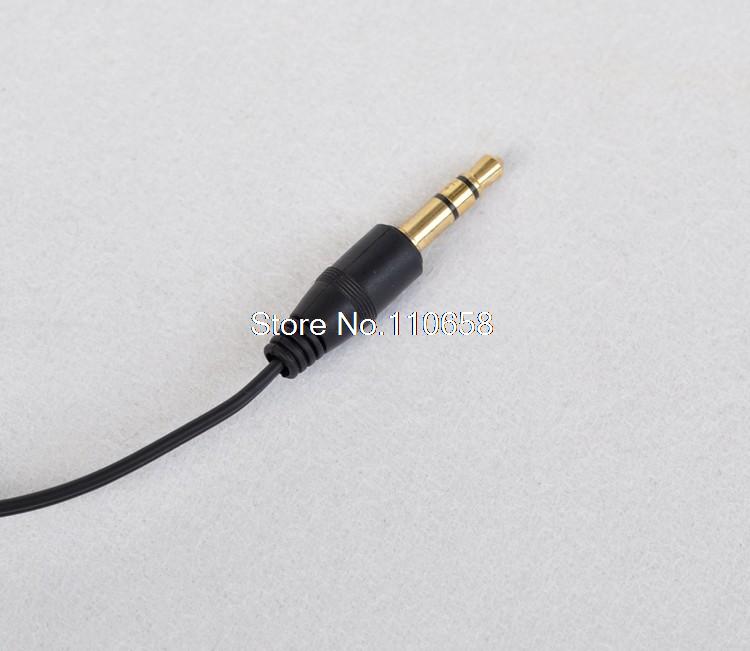 Blue: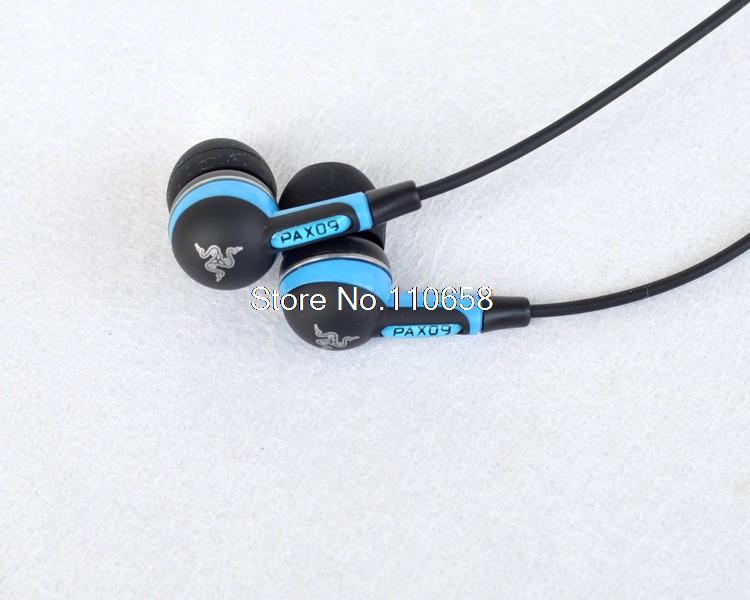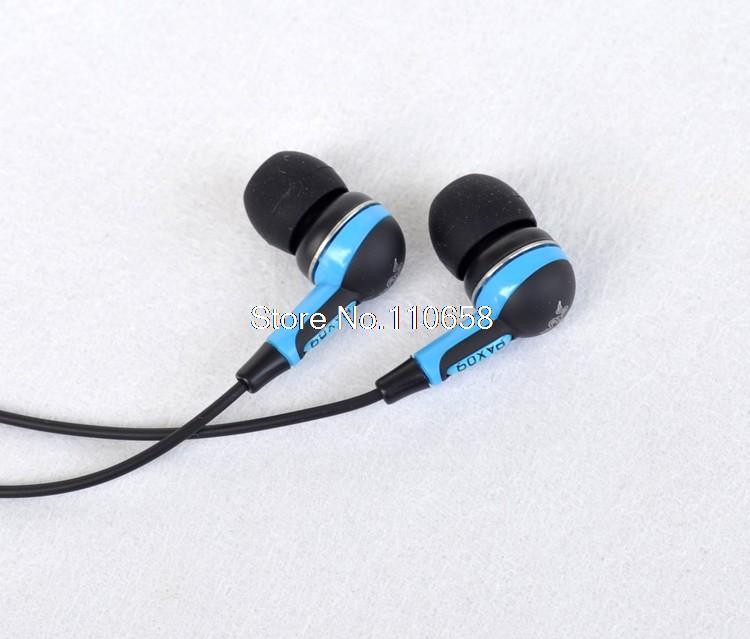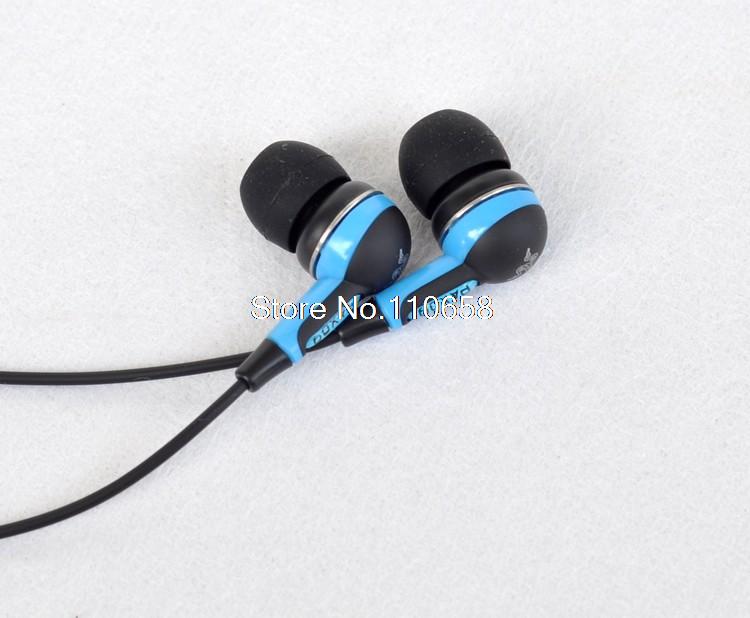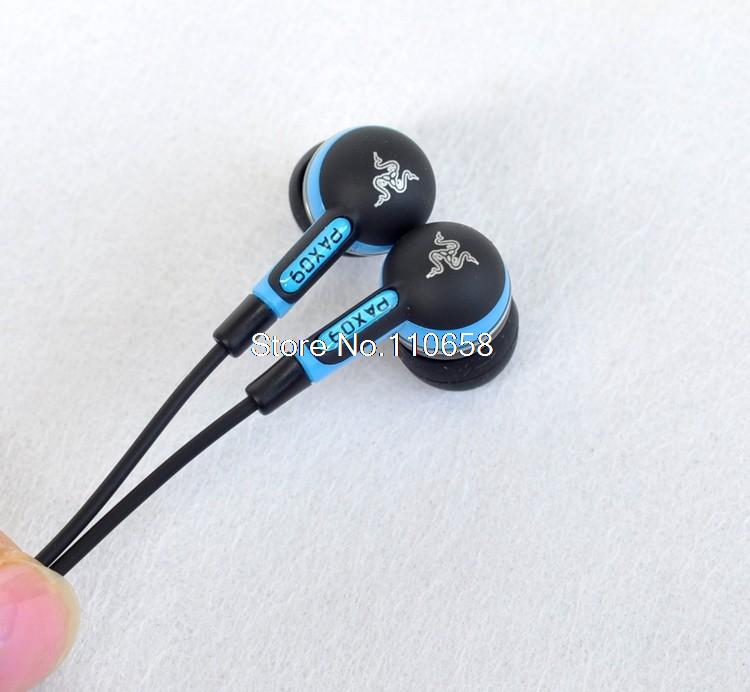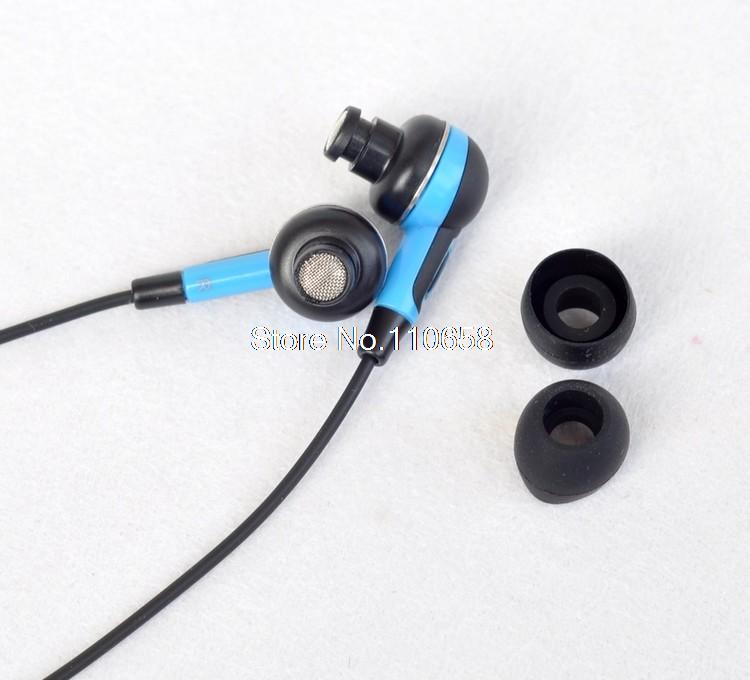 White:
Description:
Designed for gamers, the Razer Moray delivers immersive gaming audio or music on the go in a sleek, compact package. Take your gaming on the road with the Razer Moray's powerful bass driven stereo sound and mid/high range clarity. With a standard 3.5mm mini-jack, the Razer Moray is the perfect complement to any mobile gaming device such as the PSP, Nintendo DS as well as any iPod, MP3 player or Notebook PC.
Whats Included:
Razer Moray Earphones
Zippered carry pouch (pictured below, shown both opened and closed)
Two interchangeable sponge
Note:
No Airline jack adapter and razer moray earphone with no function with mic
Tech Specs:
Frequency response: 20 to 11000 Hz
Sound pressure level: 110 dB
Max rated input: 20 mW
Cable length: 1.3 m
Connector: 3.5 mm miniplug
Remarks:
(1)customs clearance
In order to ensure you receive you order tax free upon import, we will declare it as a 'GIFT' with a lower value. This lower price does not reflect the total price you paid or the market value of the product and may not apply to countries with different tariff rules. Any import charges or fees are the buyer's responsibility.
(2)Warranty:
If the item is defective, please notify us within 3 days of delivery.
Pls note that All items must be returned in their original condition, in order to qualify for exchange of goods.
Items returned after 7 days of delivery are only eligible for repair.
(3) Notes
Please make sure your shipping address is correct. We will only follow your address listed in the Alipal payment for the shipment. Due to the secure reasons, we do not allow the address change through the email. A phone number is recomended for a more accurate delivery.

Puntuación media:

4.4

fuera de 5 (29 Puntuaciones)
Puntuación media de este producto
Positivo (79.3%)

5 estrellas (20)

4 estrellas (3)

Neutral (13.8%)

3 estrellas (4)

Neutral (13.8%)

2 estrellas (1)

1 estrella (1)
Nombre
Puntuación
Opinión
ADRIANA B.

21 agosto, 2015

O fone é comum in ear, fios bem finos mas recebe o logo da Razer e vem com a case, a qualidade de som é boa.
Ruslan S.

13 agosto, 2015

доставка 24 дня, трек отслеживается Качество среднее, провод тонкий, есть 3 насадки для разных ушей:-)
M***h A.

9 agosto, 2015

super price
Bruno C.

9 agosto, 2015

Already bought one, all i can say is that the black one is slightly better than the blue one. The product was shipped and delivered very fast, i highly recommend it to anyone
Angel A.

27 julio, 2015

en la descripción decía que era manos libres y no era asi
Andrey S.

27 julio, 2015

Пришли не рабочие наушники,одно ухо не работало,продавец сказал отправлять обратно,хотя отправка стоит 300р.... но я не пожалел,отправил,продавец даже их не забрал... спор закончился,али деньги вернул. Но этот продавец просто надеялся,что я не отправлю и он получит деньги за некачественный товар. Не советую связываться с этим мошенником. No Feedback Score
B***y M.

19 julio, 2015

Excellent. Fast shipment, great quality of the items.
N***i R.

17 julio, 2015

Отправляли чуть ли не в предельные сроки..Товар качества чуть хуже среднего .Короче я пожалел о покупки.
P***o R.

14 julio, 2015

Bom fone, tem o grave bem destacado e o agudo é mais abafado.
Flavio B.

14 julio, 2015

Produto chegou no prazo e com excelente qualidade!
Mikhail B.

11 julio, 2015

Заказываю уже не в первый раз,и остаюсь опять же очень доволен покупкой! Продавец очень классный,все делает четко и быстро! Все круто
Alexey K.

9 julio, 2015

Наушники вполне себе достойные, много высоких, но за свою цену - огонь. чехол вроде тоже ничего. Пришел в РБ за 18 дней. Супер!
Lucas G.

7 julio, 2015

Good quality and fast delivery
A***l E.

30 junio, 2015

Not original but still good
M***k B.

30 junio, 2015

Great product
J***N C.

30 junio, 2015

Muito bom!! produto de ótima qualidade!! e a entrega foi muito rápida.
M***d A.

30 junio, 2015

bad quality. and different headset
Carol F.

26 junio, 2015

Bom, ótimo áudio!
A***i P.

26 junio, 2015

i was surprised about the quality and bass. good product for the price and 14 days shipping to finland
MARCO L.

23 junio, 2015

Muito bom muito mesmo!qualidade excelente so a "pochete" nao é como a da imagem.Muito bom pois o vendedor muito Bom!Recomendo!
A***i S.

20 junio, 2015

Товар в хорошем состоянии.Доставку осуществили в течение 13-ти дней.Как по мне,то у штекера для подключения к устройствам слабовата защита от перелома.Звучание хорошее,верхние частоты хорошо себя проявили,в такой игре,как Battlefield 4 слышно всё очень хорошо:взрывы,выстрелы.Что хотел этим сказать,наушники хорошо подходят как для прослушивания музыки,так и для игр.Думаю заказать у данного продавца ещё и Razer Hammerhead.
Egor L.

20 junio, 2015

Только шнур тонкий .
Bruno C.

18 junio, 2015

The product arrived in perfect state, and the quality is awesome, i highly recommend this, it fit's perfectly in the ears and don't hurt's. 10/10
Luz L.

11 junio, 2015

Excelentes
Sergey T.

7 junio, 2015

++++
S***n T.

4 junio, 2015

Good
L***o L.

31 mayo, 2015

ok
J***N C.

29 mayo, 2015

excelente, otima qualidade.
Pawel L.

29 mayo, 2015

all ok
| Compañía de Envío | Costes de Envío | Tiempo estimado de entrega |
| --- | --- | --- |
| | | 3 - 7 días |
| | | 3 - 7 días |
| | | 5 - 14 días |
| Correo Aéreo | Gastos de Envío Gratis | 15 - 45 días |
Política Devoluciones
Si el producto que recibe no es como lo descrito o es de calidad inferior, el vendedor se compromete a que pueda devolver el producto antes que se complete el pedido (cuando hace click sobre "Confirmación de Pedido Recibido" o excede del tiempo de confirmación) y le devolverán el pago. O bien puede quedarse con el producto y acordar directamente con el vendedor el total o parte de la devolución.

Nota: Si el vendedor proporciona el servicio de "Alargar la Protección" sobre este producto, usted puede reclamar el reembolso hasta 15 días después de que finalice la orden de protección.
Servicio Vendedor
Entrega a tiempoSi usted no recibe su compra en 60 días, usted puede pedir un reembolso total del pedido antes de que finalice la orden de finalización (cuando usted acepta "Confirmación de Pedido Recibido" o excede del tiempo de confirmación de la recepción de pedido).
---
Lo más Popular de la Categoría
---
X
Sabía que puede
ahorrar hasta el 90%
en su
compra online, comprando directamente a fabricantes?
Y es muy fácil:
Ir a Alibaba.com y introduzca el producto que desea dentro del campo de búsqueda.
Una vez hecha si elección, haga click en el botón de la drecha "Contactar proveedor"
En la siguiente página intoduzca su pedido y pulse el botón "Enviar"
Una vez pulsado deberá registrarse. Hágalo y espere la respuesta.
ESTA PREPARADO PARA AHORRAR HASTA UN 90%?
IR A ALIBABA